Spotlight Gymnastics was founded in 1986 by Ute and Edward Finn to provide gymnastics training for children of all ages and abilities. Throughout the years, Spotlight has remained a integral part of the community while maintaining a family atmosphere.
Our fully equipped gym is located in Lower Westchester in Pelham Manor, NY. We offer tumbling and gymnastics classes from September through August made up of Fall, Winter, Spring and Summer classes.
Our philosophy is to teach gymnastics skills and fitness in a fun, safe, nurturing, positive, non-competitive learning environment to children ages 2 to 18. We begin with the fundamentals such as cartwheels, handsprings and flips. Spotlight's step-by-step approach helps to develop many valuable attributes including self-confidence, self-esteem, balance, muscle strength, healthy bones, flexibility, co-ordination and motor skills. Our curriculum helps young children improve social interactive skills such as respecting oneself and others, taking turns and listening to directions. We recognize that all children are individuals and learn at different speeds and in different ways. Therefore, our teachers individualize the instruction to give each student a chance to develop to his/her greatest potential.

Our Staff
We believe our instructional staff is what separates our gymnastics programs from all others in Westchester County. Most of our coaches and instructors have been together for many years and their wealth of experience from coaching and teaching in private clubs, colleges, high schools, and international programs allows us to offer safe and well-supervised programs in this most exciting sport. Our coaches also hold "USGF" safety and coaching certifications. In these brief background sketches of our staff, we tell only part of what they have to offer students in the sport of gymnastics. They are mature, capable of sound judgment, and aware of their responsibilities as instructors. Students will respect their knowledge and experience, benefit from their guidance, and enjoy their enthusiasm.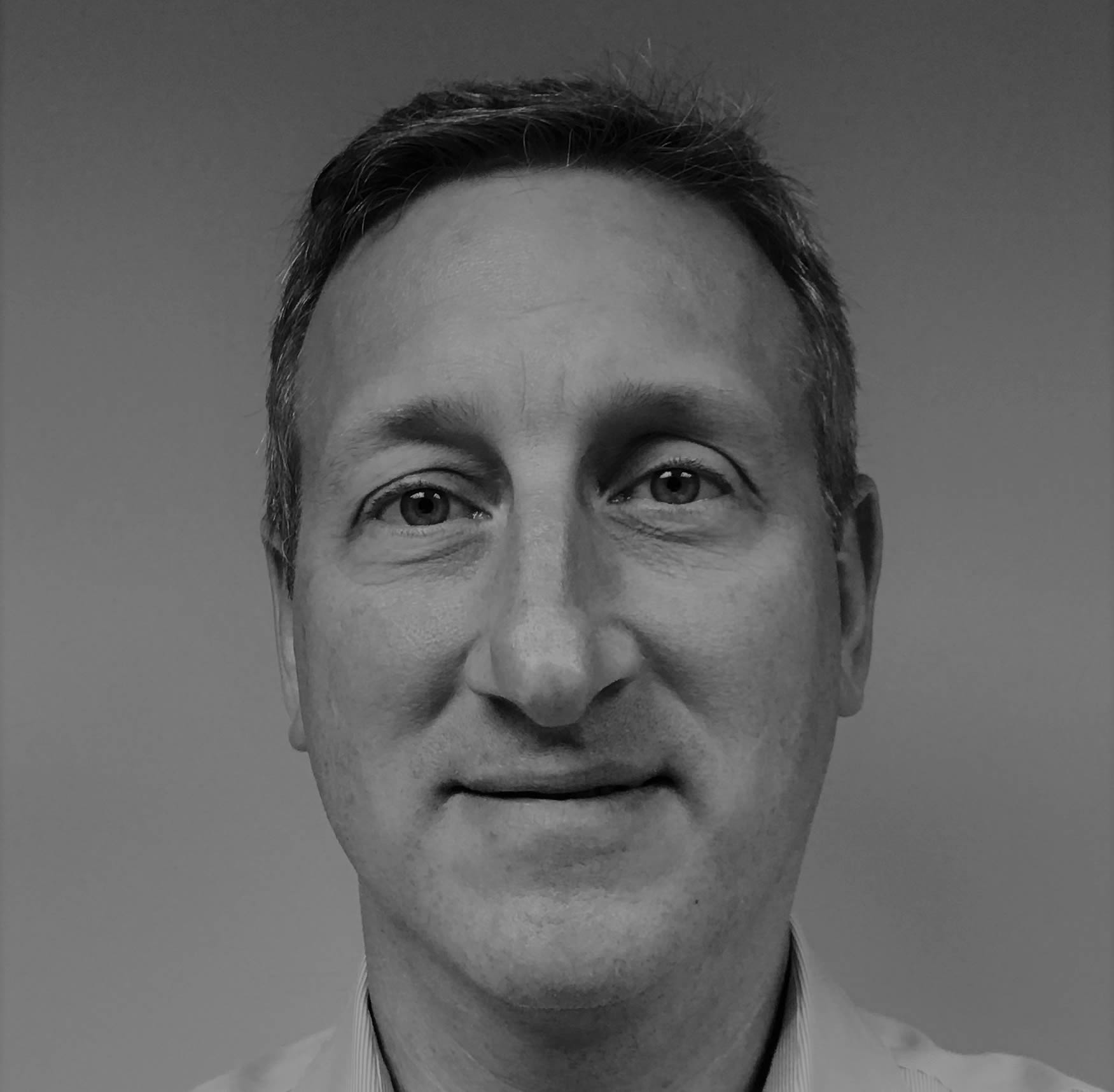 Andrew Finn, Principal
Involved with Spotlight for 25 years, former world class tennis coach and director / owner of ski and tennis camps abroad, Andrew brings his vast knowledge of business and sports management to Spotlight. His main focus has been to provide the leadership necessary to ensure that Spotlight maintains the most well rounded and trained staff in the area, the most up-to-date equipment available, and an environment that is always both safe and conducive to learning.
Leanna Stokes, General Manager
Leanna started gymnastics at the age of 4 and never looked back. She went from competing to coaching before graduating with her master's degree and starting a career in Finance. This former competitive gymnast turned coach, took some time off to start a family and is now back doing what she loves at Spotlight. Although she loves all events, her favorite is floor. She is First Aid and CPR certified.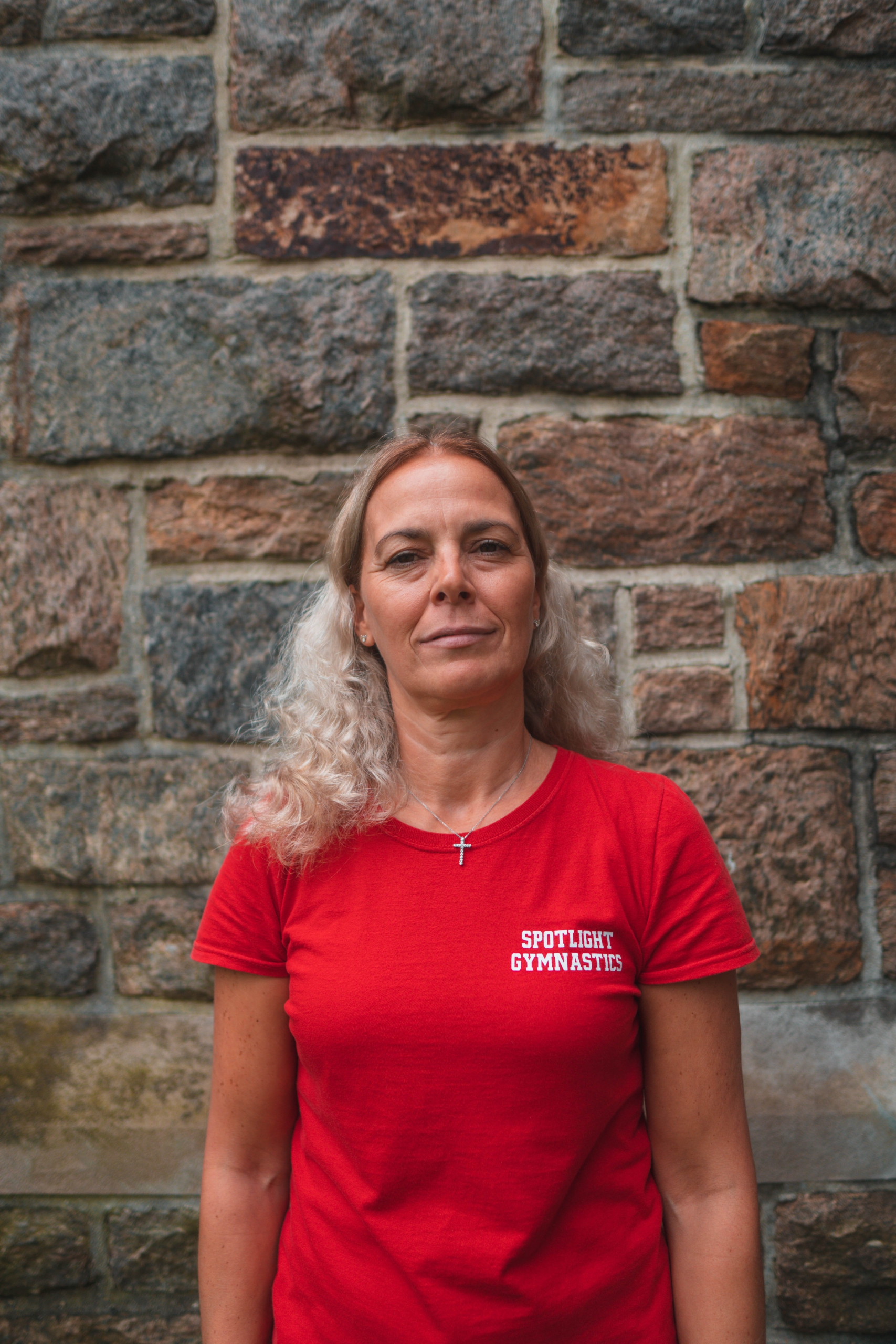 Valbona Smajlaj
Valbona holds a degree in Physical Education specializing in gymnastics from Durst Academy in Albania where she taught high school physical education for 9 years. Valbona competed nationally and internationally for 14 years winning many championships including the Albanian National All Around title. Valbona's experience and caring personality make her a winning part to our staff. Val holds certifications in CPR, First Aid, Safety for Gymnastics and School age training from USA Gymnastics.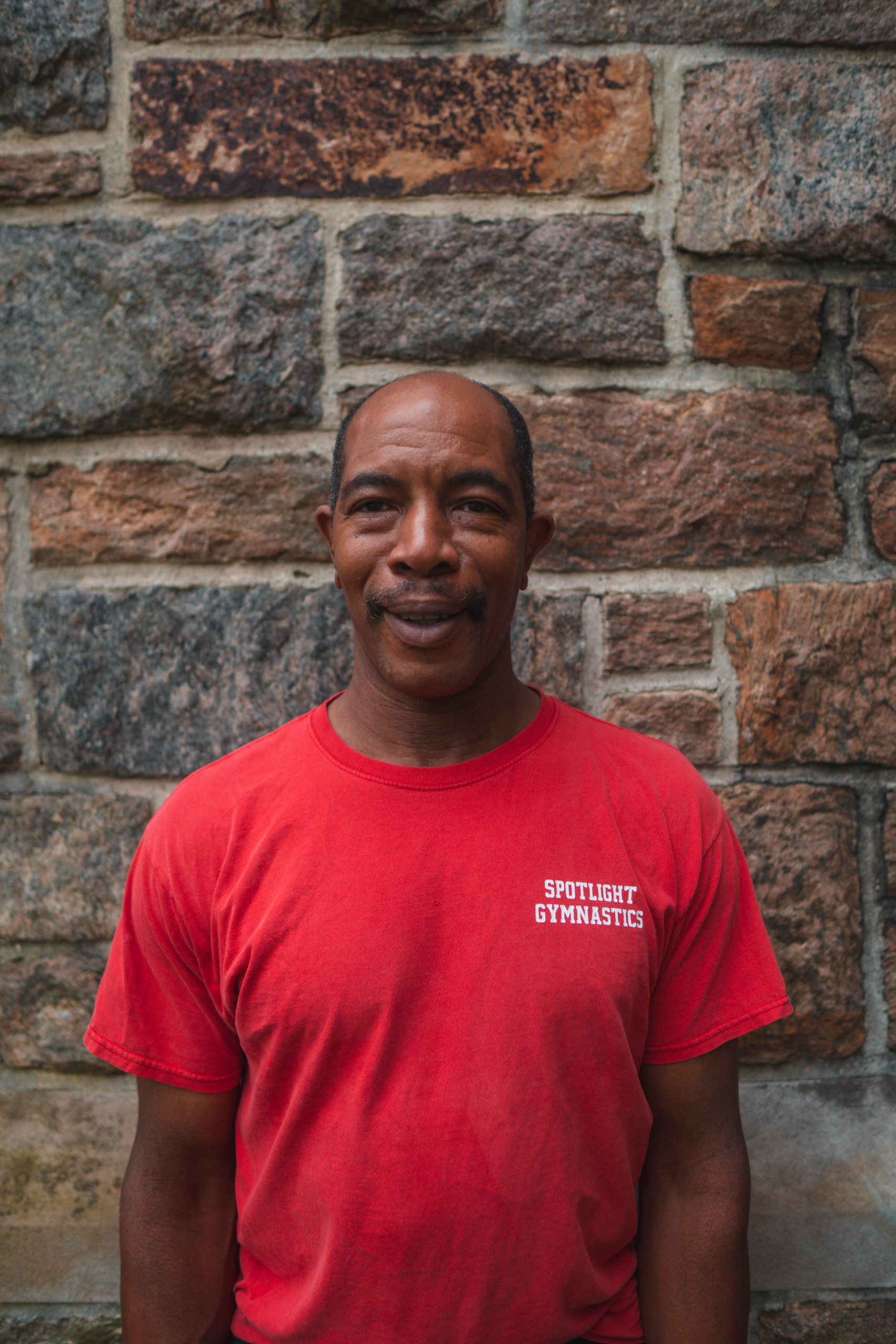 Sean Jones
Sean, a former gymnastic competitor, has been a delight to our students and parents for the past 28 years. Sean is especially famous for his "zany" warm-up games, creative skill development and fun personality. Sean is the Director of our summer Gymnastics Program. Sean holds USA Gymnastics Safety, Kinder Accreditation for Teachers, School Age Training, CPR & First Aid Certifications.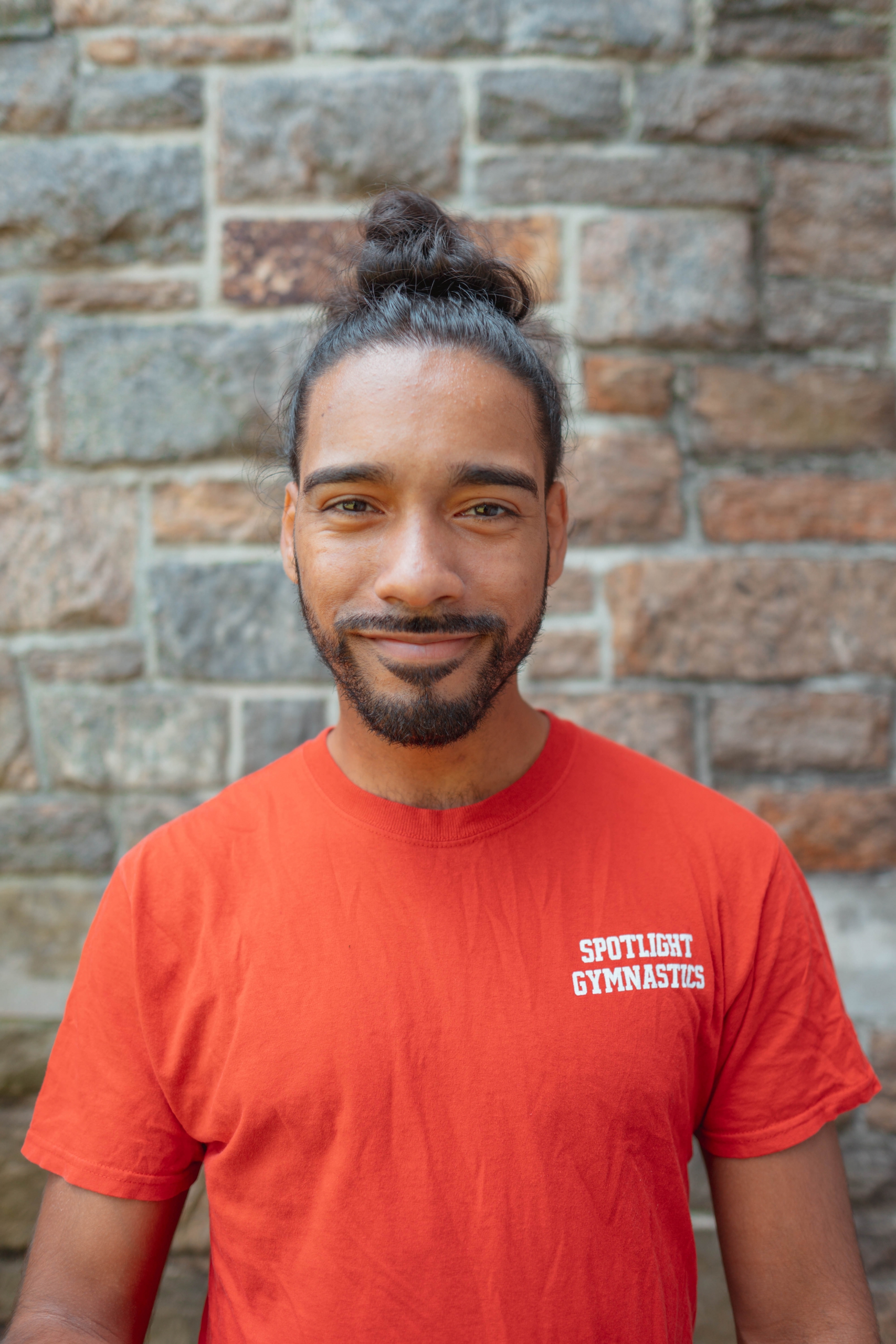 Kevin Cortez
Kevin has been involved with gymnastics for 10 years. He previously had competed in the Public School Athletic League during his high school years and has been teaching and training ever since. Kevin is a volunteer instructor at Roberto Clemente State Park and is a participant at the Big Apple Games Program. In his spare time Kevin enjoys spending time on the art of photography and videography. He is First Aid and CPR certified.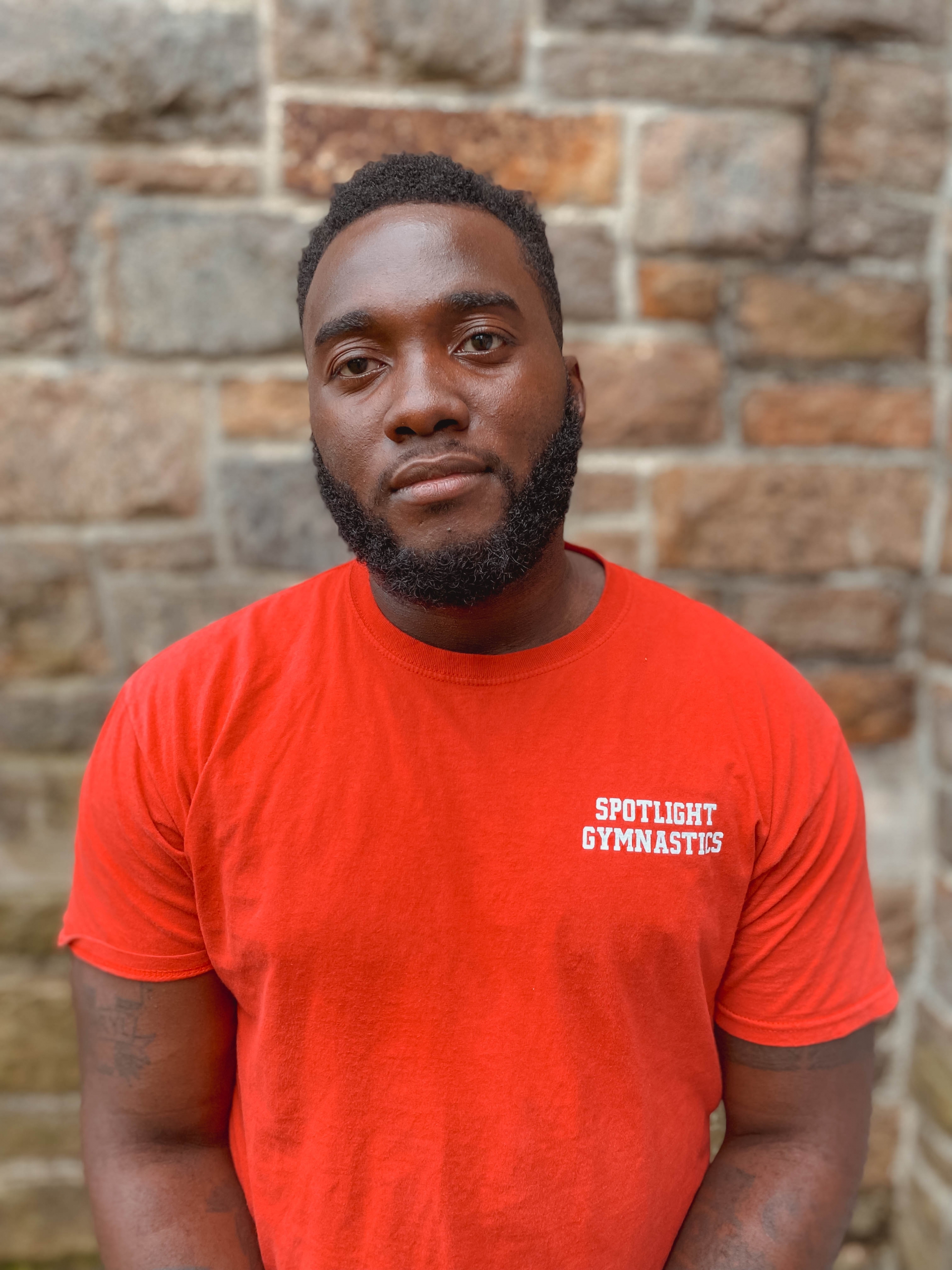 Bilal Gidron
Bilal is a former gymnast himself and has consistently been in training since his high school days. By the age of 25 he had already successfully coached gymnastics and tumbling skills and routines to numerous cheerleading teams in the NY area. In his free time he still volunteers at Roberto Clemente State Park teaching gymnastics to children ranging from ages 5-18. Bilal is First Aid Pro and CPR Certified.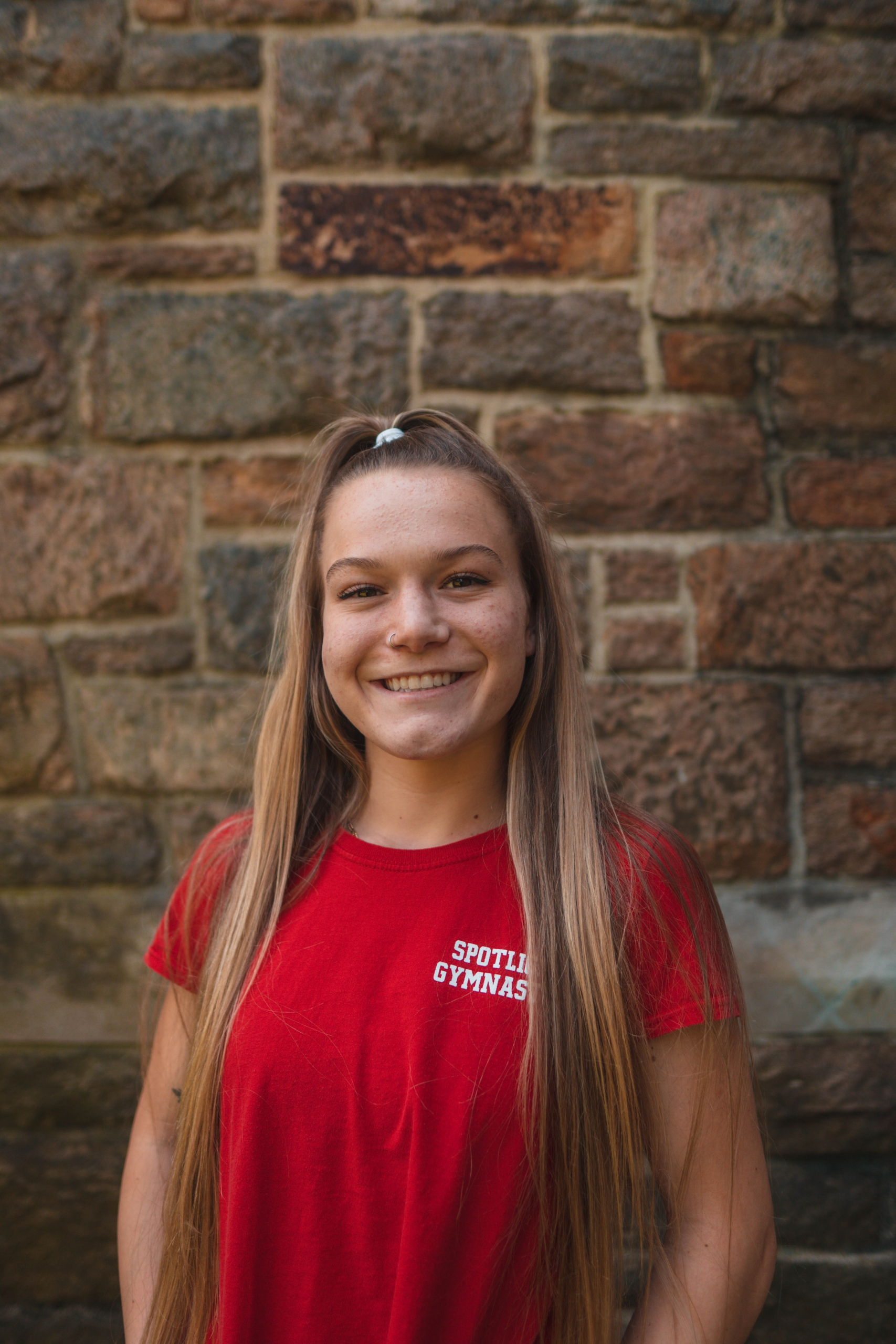 Jena Bishop
Jena joined the Spotlight team in 2018. She is a full time student studying Biology, Health Sciences and Environmental Studies in Greensboro, NC. Jena was a competitive gymnast before becoming a coach. She joins us during any and all school breaks!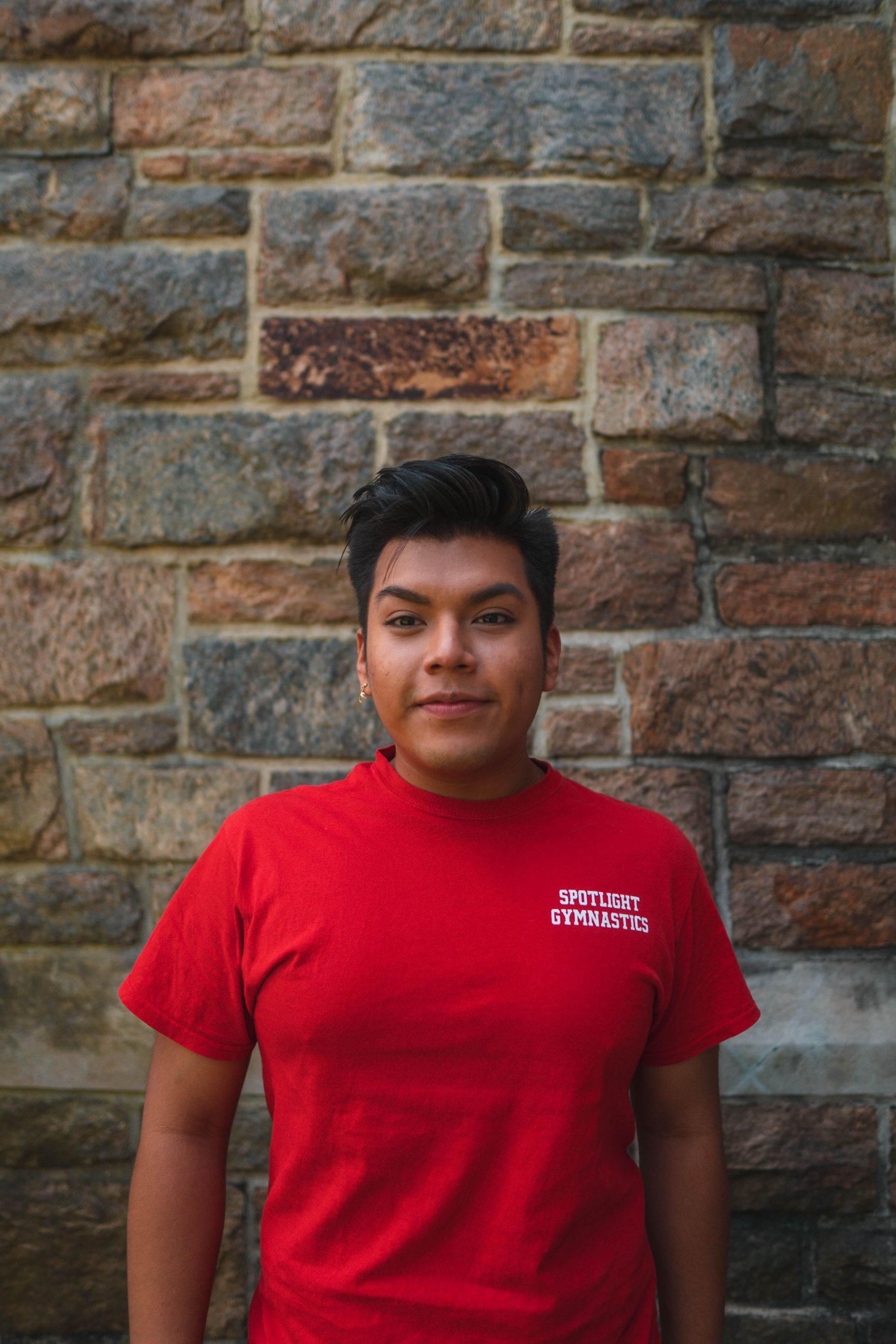 Andy Rivera
Andy is a full time student and part time Spotlight Team member! He is currently studying Digital Media Production at Manhatanville. He enjoys dancing and would love to pursue it professionally. His favorite event is beam. Andy is First Aid and CPR certified.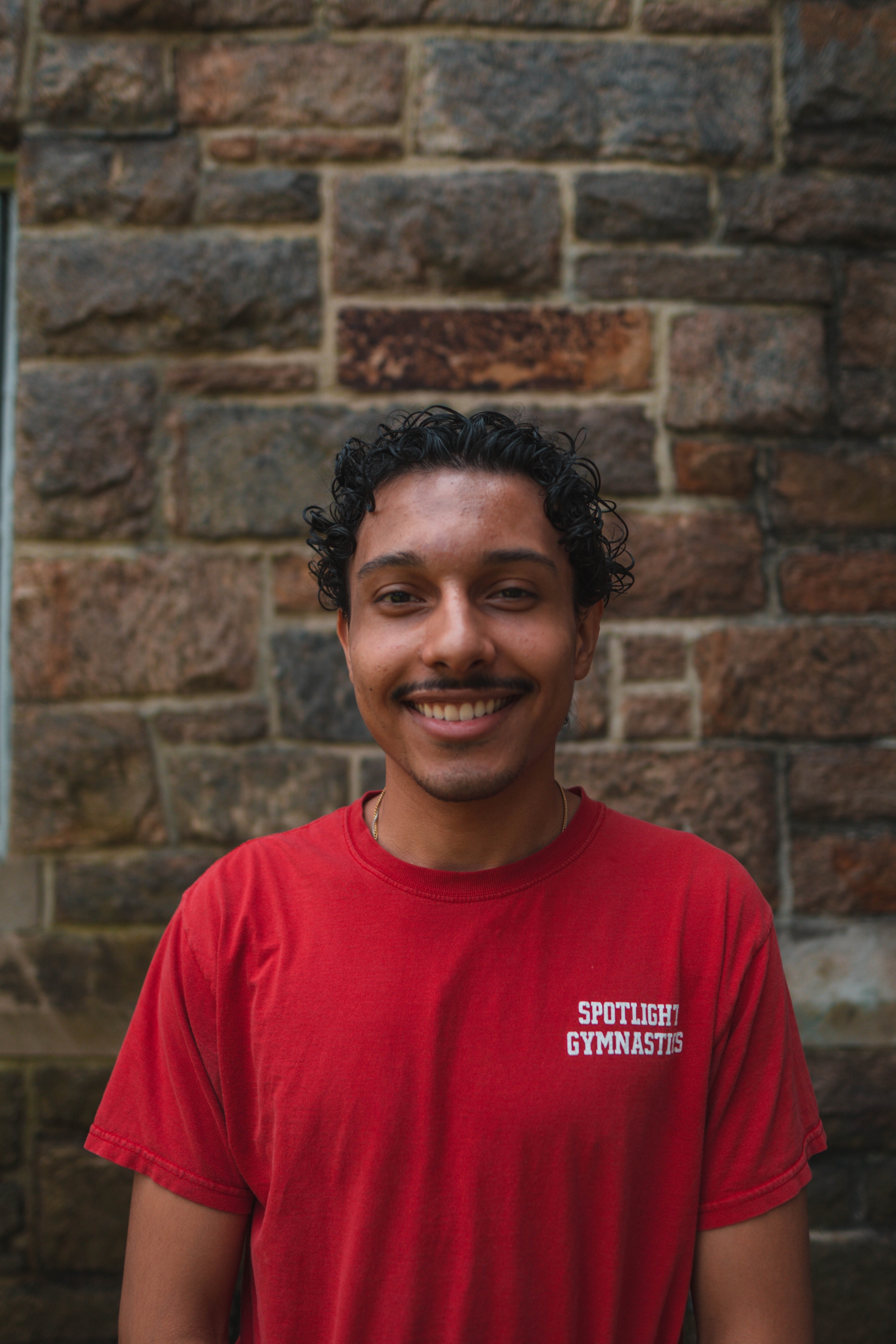 Santi Casanova
Santiago started at Spotlight during high school learning how to tumble. He began coaching part time while in college. Santiago is currently studying to earn a Masters Degree in Architecture at NYIT. Santi is First Aid Pro and CPR Certified.